FACETS Healthcare Training, LLC was founded in 2008 by Edwviges "Vicky" Castillo MSNed, RN, CNE to provide a variety of boutique healthcare services in Phoenix, Arizona. Since this time, the services have evolved to a "Nursing Assistant Test Prep" provider in Alabama, Alaska, Arizona, California, Colorado, District of Columbia, Georgia, Maryland, Minnesota, Mississippi, North Carolina, New Hampshire, Nevada, Pennsylvania, Rhode Island, South Carolina, Texas, Virginia, Washington, Wisconsin, and 3 U.S. Territories: U.S. Virgin Islands, Guam, and Northern Mariana Islands.
Our products are essential instructional resources for nursing assistant instructors and schools, as well as vital to student self-preparation for the certification test.
Ensuring our test prep aligns with the required nursing assistant/nurse aide candidate handbook corresponding to each state sets us apart from any other nursing assistant test prep! In addition to our knowledge test bank, our skills videos are developed by professionals with degrees in film and video production and possess extensive experience as producers, writers, directors, and audio specialists. We continually add new resources to our platform, specifically in 2020 we added lesson plans with corresponding quizzes, mock skills sheets, and case studies, and much more! Equally important is the end user, YOU, our customers have state-of-the art accessibility of our products 24/7 via pc, tablet, and mobile.
Under development are Nursing Assistant Podcasts, webinars, Train-the-Trainer Courses, and on-line courses covering a variety of nursing assistant topics for both instructors and students.
An entrepreneurial spirit, a passion for education, and a desire to help the next generation of health care providers achieve their career dreams are foundations upon which FACETS Healthcare Training brings innovation, value, and up-to-date resources essential to getting to "PASS" on the nursing assistant license or certification exam the first time!
Our Team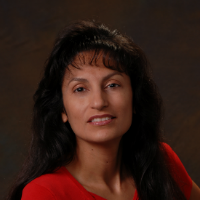 Edwviges "Vicky" Castillo MSNed, RN, CNE
President and Founder
Read more about Vicky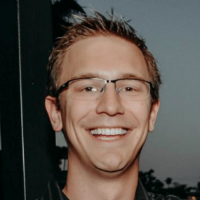 Eric Barber
Chief Technology Officer
Read more about Eric
In 2008, Edwviges "Vicky" Castillo founded FACETS Healthcare Training, LLC in Phoenix, Arizona. Though her legal name is Edwviges, she laughingly says she goes by Vicky because her name is so difficult to pronounce and only her mother and grandmother call her by her given name. In 1968 she immigrated from Mexico to Phoenix, Arizona with her parents and her 8 siblings. As the 6th of 9 children and only 2 girls, growing up was a rough and tumble experience which would serve her well throughout life. Since 1968, she has seen many changes both in Phoenix, the Valley of the Sun and in her life journey. Speaking Spanish as her first language she understands first hand the challenges experienced by ESL speakers and at every opportunity encourages her students to persevere despite language barriers and many life difficulties, telling them "If I can do it, so can you".
Vicky considers herself an Arizona native, only living two years in Nevada. She completed her entire education in Arizona. From grade school in west Phoenix, moving on to graduate in 1981 from historical Phoenix Union High School with High Distinction. In 1986 she obtained her associates degree in nursing from Phoenix College and in 2005 completed her bachelor's degree in Global Management and Leadership from Arizona State University earning a Cum Laude designation. She earned a Master of Science in Nursing Education in 2013 from University of Phoenix.
Vicky's 33+ years of nursing practice have taken her on a most extraordinary journey of touching many lives and in turn, being equally rewarded. Her practice experiences include medical/surgical nursing at the then Good Samaritan Hospital in Phoenix, home health care, public health nursing, correctional nurse, director of TB Control, hospice care, ADN/LPN nursing instructor, RN Test Observer, CNA educator, and as the executive director for a very successful and the largest nursing assistant school in Arizona. Each practice area contributed profoundly to her professional and personal tapestry, but the most rewarding work areas have been as a hospice nurse and as an educator.
Vicky is also greatly blessed with two exceptional son's whom she says if she had to make a list of the qualities she would want in her sons, they would be exactly who they are. She enjoys traveling, exercise, gardening with her husband, and cooking for her sons, husband, and friends!
Licenses:
1987 Registered Nurse State of Arizona, due for renewal 04/01/2021
2013 Registered Nurse State of Nevada expired 2015/2016
Education:
1986 Associates Degree in Nursing, Phoenix College, Arizona
2005 Baccalaureate Degree in Global Management and Leadership, Arizona State University, honors Cum Laude
2013 Master of Science in Nursing Education, University of Phoenix, Arizona
Professional Affiliations:
2019-2024 Certified Nurse Educator, National League for Nursing
2022 Basic Life Support, American Heart Association
Teaching Experience:
01/19-7/19 CNA Program Coordinator at Academy for Caregiving Excellence in Tucson, Arizona
08/18-12/18 Clinical instructor for ADN students & CNA instructor for lecture, labs, and clinicals at Central Arizona College in Coolidge, Arizona.
10/08-01/13 & 01/15-01/18: Instructor for Certified Nursing Assistant (CNA) & Patient Care Technician (PCT) Programs. Executive Director, Director of Nursing, CNA Program Coordinator at Arizona Medical Training Institute, Mesa, Arizona.
12/09-05/18: RN Test Observer, Mentor Test Observer, Lead Facilitator for CNA Instructor Workshops throughout Arizona. Certified Medication Assistants (CMA) RN Test Observer Headmaster, Phoenix, Arizona.
03/13-01/15: Instructor for ADN and LPN nursing students at Kaplan College, Las Vegas, Nevada.
07/10-03/11: Instructor Nursing Assistant Program, CNA Program Coordinator at Brookline College, Phoenix, Arizona.
Eric is an aspiring business owner, inventor, and developer. The majority of his work is centered around his hobbies, which include computers, microcircuits, radios, and automation. He graduated from Arizona State University with his bachelor's degree in computer systems engineering and entered into software security. Four years later, Eric decided to pick up something new and chose web development for a personal project. He liked it so much he left work to pursue full stack development as a main source of income.
Vicky's sons and Eric were friends all through childhood and have spent 20 years growing up together. Eric was excited when he was asked to work on FACETS and started right away. Months later the FACETS Healthcare Training platform was born! Watching the website grow and adding new features is one of Eric's favorite things to do, and he is looking forward to the challenge of expanding the site to accomodate its users.